Chihota rides on his dreams
This article was published on August 22, 2017 by Ruth Butaumocho in The Herald Newspaper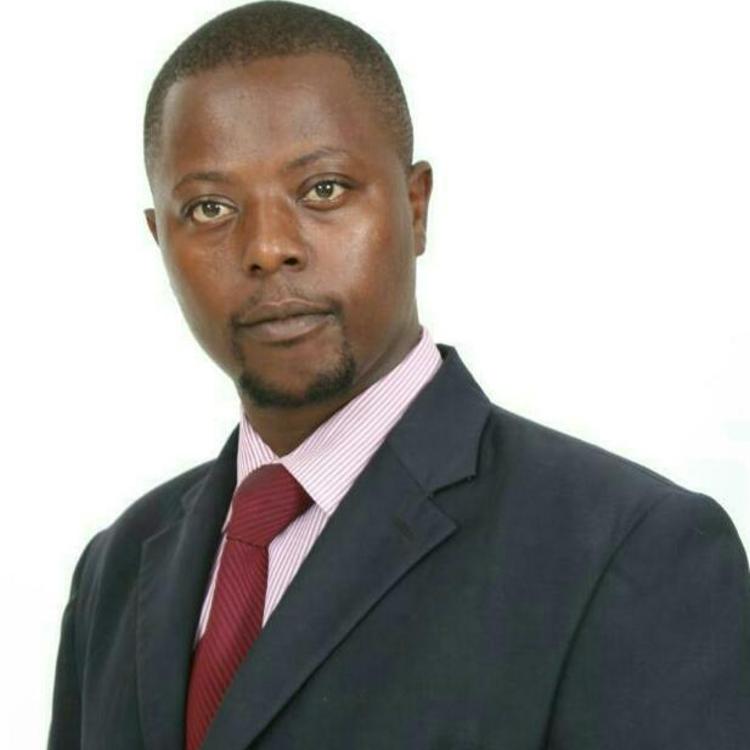 Ruth Butaumocho Gender Profile
Growing up in Mhondoro, Tamuka Chihota was an intelligent and astute young boy who dreamt of becoming an engineer. With no mentor within sight, nor a relative who was in the field, Tamuka (33) nurtured his dream through gleaning written material on the profession. Although at one time he temporarily switched his passion to law, his first love for engineering was never lost in the confusion.
Decades after identifying his passion, he is not far off the mark.
Tamuka now runs a fully fledged construction company, Frontline Contracting.
"What I am doing is close to what I have always wanted to do," he revealed in an interview. "I am still retracting my footsteps, and I am now a happy man."
From very humble beginnings, Tamuka has defied the odds through sheer determination, to pitch his brand among the biggest construction and civil engineering companies in Zimbabwe.
Formed in 2014, Frontline Contracting does civil works and construction.
It is a fast growing infrastructure services company that is redefining the future of construction through smart, sustainable and cost effective solutions.
Though only three years old, Frontline Contracting is now in the C category of the Zimbabwe Building Contractors Association (ZBCA) where it has acquitted itself well in the construction sector.
Since its formation, the company has worked on several projects for reputable companies, among them the Zimbabwe National Roads Authority, Grain Marketing Board, MBCA and electrical rewiring for one of Old Mutual's projects.
Frontline also constructed hostels at Westwood High School and classroom blocks at Ruvheneko Primary School in Ruwa, wading off stiff competition from other serious contenders in the construction sector.
For Tamuka, wading off competition was not that difficult, having learnt one or two tricks in the construction sector during the short stint he worked in Dubai and the three years he spent working for a local construction company in the human resources department.
"It was while I was working for a construction company in Dubai that I learnt some of the good work ethics that I have been implementing in some of the projects," he revealed. "That was also the time that I resolved to start my own construction company."
After returning home in 2012, having learnt a lot from the construction firm that specialised in technological construction, Tamuka yearned to broaden his knowledge in the sector.
He joined a local construction company, where he worked in the human resources department.
Though he was not in the field, Tamuka took every opportunity he would get to learn as much on the operations of the construction sector.
"I was working to learn as opposed to working to earn," said the entrepreneur who has a degree in social sciences.
After working for the local construction firm for three years, Tamuka knew it was time to pack his bags.
"I was now my own man," he said. "What I had learnt was enough to give me the wings to fly."
Armed with the hands-on experience and good workmanship in the construction sector, Tamuka tendered his resignation and registered Frontline Contracting in 2014.
With no money in the bank, no construction equipment, let alone a workforce to give credence to his company, Tamuka was not deterred.
He was convinced that he would measure up to the task, once he got an opportunity to implement his expertise.
He got a lifeline when he landed his first contract with Old Mutual.
Tamuka, who was still a novice then in the sector, said the Old Mutual project proved to be a litmus test for the newly formed outfit.
"It was very demanding and required a lot of coordination as we were working at places where clients were in occupation," he said.
"We were new in the industry and we were afraid of failing."
When Old Mutual endorsed the company's workmanship, Tamuka and his team were elated.
That marked the beginning of a journey that Tamuka is still walking to this day.
Tamuka has since worked on a number of projects that have set him on the pedestal for success.
Despite the progress that Frontline Contract has made, the company claims there are many hurdles in the way.
Tamuka says lack of technological innovation is among the greatest challenges that companies in the construction sector are facing in addition to access to finance to fund projects.
"Our equipment is archaic," he said. "There is not much effort in trying to tap into the new construction methods.
"You hardly see cranes in Zimbabwe, which indicates that there is not much construction taking place. The construction sector is currently operating below 30 percent because of funding challenges for major projects.
"Lack of skills due to brain drain and obsolete training facilities are some of the problems besetting the sector."
Tamuka also noted with concern that the emergence of "tenderpreneurship", where middlemen were winning tenders was affecting operations within the sector.
Despite all these challenges, Tamuka says the future looks bright.
"The future is so bright it burns my eyes to quote Oprah Winfrey," said Tamuka. "We see possibility all over. Africa's demographic dividend will come through creating a huge market for our products and services. Infrastructure is the backbone for economic growth and our prospects can only be brighter."
Tamuka is planning to grow Frontline Contracting from the current two branches.
"We are looking at increasing branches regionally, as well as deepen our presence in local markets," he said. "However, we will remain lean inside to minimise bureaucracy.
"Already we have invaded South Africa and we are weighing possibilities of entering Zambia and other countries in Sadc as part of our growth strategy."
Frontline Contracting boss dreams big
This article was published on February 5, 2017 in The Standard Newspaper
The construction business is the preserve of big corporates in Zimbabwe and the world over. Young entrepreneurs have always opted for other business avenues, arguing that the construction industry was meant for the "big boys".
However, young entrepreneur Tamuka Chihota has taken the bull by its horns and established his own construction company — Frontline Contracting.
Chihota, a psychology graduate from the University of Zimbabwe, is the managing director of Frontline Contracting. He said his vision was to penetrate the global market.
"Our vision is to be a leading international construction company by safety and consistently delivering quality and innovative projects and services," Chihota told The Standard Style.
"I realised that the construction industry was the only vehicle of elevating the well-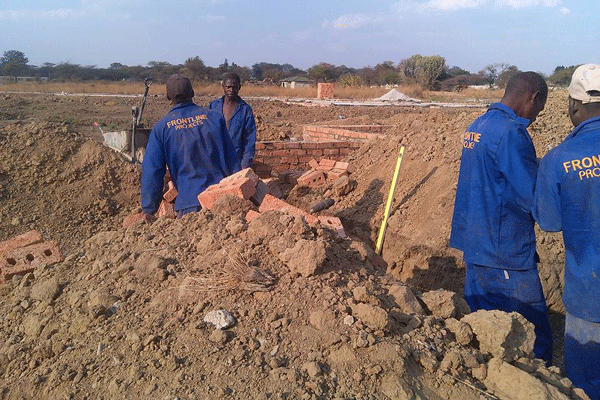 being of young people like us, hence the decision to establish my own company."
The young entrepreneur who had a brief stint in Dubai — a country regarded as the architectural hub of the world — believes his approach to business is different from others, especially traditional construction corporates.
"Our approach to business is different. We work with our clients from the start, thus we offer pre-construction services like assisting on plans, cost of materials and other things," he said.

Frontline Contracting, despite having been established in 2014, has managed to grab lucrative contracts from big companies like CABS, FBC Bank, National Tyre Services, Old Mutual, Zimbabwe Power Company, OK Zimbabwe and Zinara.
"To date, those are some of our greatest achievements," Chihota said. "However, our biggest letdown has been the tender system, which is not fairly adjudicated. There is no communication even if you have not been successful."
"Our success is driven by our promise to deliver quality projects safely on time and within budget. We are known for building the most advanced facilities for our individual, corporate, institutional and government clients."
Apart from building and construction, Frontline Contracting does shop fittings and civil work, including water and sewer reticulation, steel works, fencing, roads rehabilitation and water proofing.
Chihota said as young entrepreneurs, they were facing a plethora of challenges that included failure to secure financial support from banks, as well as lack of government support.
"Banks are reluctant to lend start-ups to young companies like us. On the other hand, government does not have any structures to support our programmes as young businesspeople," he said.
The young businessman said the other challenge was that of brand loyalty."When it comes to construction, people think of big corporates, yet we have the requisite skills and expertise," Chihota said.
Having worked for a big construction company in the country before, Chihota believes Frontline Contracting was a company for the future.
"We want to be a global and well-known brand in the construction industry. In five years' time, we would like to be on the major stock exchanges in the world," he said.
Chihota said Frontline Contracting had started making inroads into the regional market, having attended a number of expos in South Africa.
"We have gone to South Africa for various expos and this is one way of penetrating the regional market," he said. "We have used such expos to link with colleagues in other countries and very soon we will be there."
The company has contributed much towards community development. In December Frontline Contracting launched a football tournament in Chivero, Mhondoro-Ngezi where it donated soccer balls and bankrolled the four-team tournament to the tune of $1500.
"We are playing a part in the soccer development. Recently we launched the Frontline Contracting tournament in Mhondoro-Ngezi where we donated soccer balls. The company has also donated a soccer kit to Chitungwiza Football Club and soccer boots to another school in Kwekwe. We built some classroom blocks at Ruvheneko Secondary School in Ruwa where we told the school authorities to identify disadvantaged pupils that we can assist with school fees," he said.
"We have also identified one pupil from Kambuzuma for whom we have started paying school fees from Form 1 up to Advanced level."
The company has also partnered Zimbabwe Red Cross Society where they render free services to the humanitarian organisation's risk management programmes.